We provide custom Roof Ladders for all your roof access needs. Our Fixed Vertical Ladders are able to be customized to fit your specific application.
Once you deviate from standard dimensions, a custom product is then required.  This is where our team of consultants are able to assist you.
The most important thing needed when initiating the fabrication of a Custom Fixed Roof Ladder is the landing height, which is the total height from the bottom of the ground to the top of the roof or platform that you are needing to access.
You may have a need for options such as a security panel or security cage.  Maybe, you just need a Cage itself, to go on to an already existing Roof Ladder or you just need a ladder without a cage.
We can even customize a ladder that needs to go over a parapet and back down to the roof.   One of our representatives will make sure you get the exact Ladder needed for your specific job.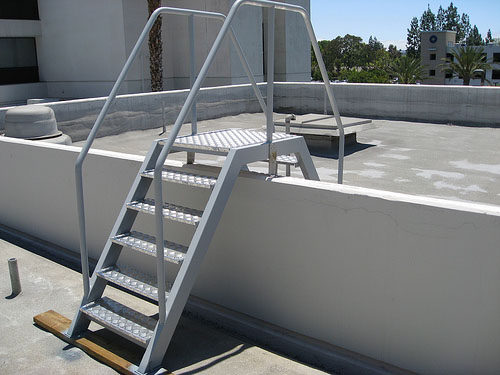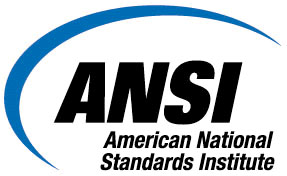 All of our ladders comply with all OSHA 19.27  and ANSI ASC A14.3  standards.           


FIXED ROOF ACCESS LADDER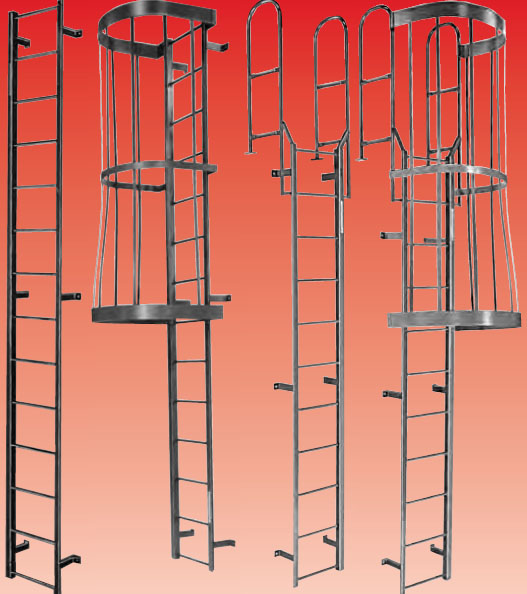 Cage begins 7  feet from the bottom of ladder
Handrails extend 42" above the top rung
Mounting brackets included
Designed for roof access
Standard 18" wide rungs
300 lb capacity
Choice of powdercoated, painted, or galvanized
All welded steel construction or optional modular design available
Meets OSHA and ANSI standards
1-2 WEEK LEAD TIME
OSHA NOTE:  Fixed ladders that exceed 20′ are required to have a safety cage.